SECURE & COMPLETE ELECTRONIC WASTE SOLUTION
Let us take care of all your e waste destruction needs!
We don't want anyone accessing your information, so we take care of it for you!. Eshred offers secure and affordable electronic waste destruction services. Whether they have old hard drives on hand from years ago, or obsolete cell phones, printers and more – all these things could potentially hold valuable data which would otherwise remain exposed if not properly disposed of via shredding.
What We Do For Your Business?
One of the top priorities for all information managers is regulatory compliance, which includes all stages of information management, from data collection to final destruction.
With Eshred's media destruction services, you can rest assured that your company's branded materials are destroyed and other items stay out of the wrong hands. You will be protecting both its reputation as well as yours by ensuring security for all these important assets with us.
What kind of devices or materials are collected?
Currently, people are asking about what kind of devices can be recycled or destroyed?  
The following list helps you to clarify:
Cameras & Photographic equipment.
Hard Drives.
Business Imaging equipment.
Portable devices eg. Two-way radios, pagers, MP3 players
Modems, Game consoles
Storage media eg. tapes, discs, CDs, DVDs,  memory sticks
LCD/FLAT/CRT Monitors
Copiers, Printers, Scanners, Fax machines
Laptops/Computers/Desktop/Tower Servers
Mobile phones, desk landlines and phone accessories
CDs and DVD Players.
Computer equipment and accessories e.g. cables, Keyboards, mousses, webcams.

Secure e waste destruction - Responsible e waste recycling & e waste disposal
E-waste generally refers to any old or discarded electronics and computer equipment that has the potential to create environmental pollution. This can include things like old computers, printers, fax machines, monitors, cell phones, and more. While e-waste represents a very small fraction of overall waste globally, it's actually one of the fastest growing types of waste due to our ever-increasing reliance on electronic devices 
Types of E-Waste Services We Provide
Safe, Secure, and Sustainable
ESHRED is a unique, all-in-one solution for your electronic waste and document destruction needs. We offer convenient, secure, off-site services to businesses and residents in Australia. Our team of experts will work with you to develop a custom solution that meets your specific needs. We are committed to providing outstanding customer service and ensuring the safety and security of your data. Contact us today to learn more about our services!
Fill 240Lt bins with your e-waste, we go to you, securely transport your e-waste to our facilities where the e-waste is  physically destroyed before recycling. 
Fill your archive box with your e-waste, clothing, documents or x-rays. Cost is charged per archive box.
2 Fill 240Lt bins with your Documents, securely transport our facilities. 
Affordability. Our prices are lower than what you can get from competitors, and that's why we're able to offer such affordable services and more…
Experience the convenience of off-site e waste shredding. We take the mess, and the risk, away from your business.
No Contracts, No Hidden Prices
All e waste for disposal is completely destroyed and the materials are recycled with high-security clearance to ensure confidentiality from the time they leave your site until they go through the destruction process.
Certificate of Destruction
Keep control of your unwanted equipment and maintain compliance with your company's data destruction policies. We provide a Data Destruction Certificate on completion.
ESHRED IS YOUR E-WASTE ALLY
WE GUARANTEED A CONVINIENT,SECURE AND ENVIRONMENTALLY FRIENDLY DESTRUCTION
WE DESTROY AND RECYCLE YOUR ELECTRONIC WASTE
Your privacy is important to us. As such we will never share your contact information with anyone.
E-Shred is a secure and reliable way to destroy sensitive information, ensuring environmentally friendly services that guarantee proper e-waste and document destruction. We provide paper shredding and e-waste disposal that protect your professional reputation from negative consequences caused by poor records management.
Our service areas include all Australian capital cities as well as regional areas, so you can rely on us for any volume request..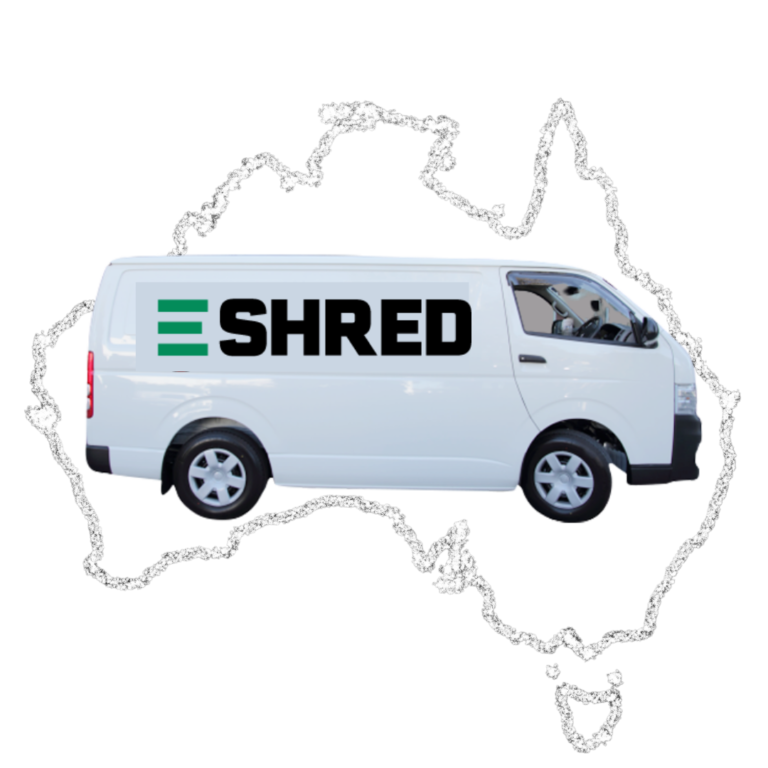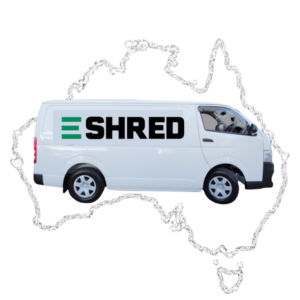 No Contracts | No Accounts | Accredited Drivers
Our customer service team will be happy to answer any questions you may have about our e-waste destruction & Document Shredding Services in Australia. Call Now and Get a Quote today:
Secure E Waste Destruction - Responsible E Waste Recycling & E Waste Disposal