X Ray/ Plastic Cards disposal Recycling
Our services are designed for the collection and safe disposal of X-ray waste.
E-Shred offers x ray recycling and disposal of unwanted x-rays.
Plastic cards as a predominant ingredient and are difficult to recycle. You also cannot dispose of them casually as they may harm the environment in various ways.
Our x-ray /plastic cards recycling service is offered throughout Australia. Easy, affordable and convenient.
Our X-Ray/Plastic Card Recycling Guarantees
Friendly Customer Service
We are happy to help you minimise the costs of X-rays / Plastic cards waste recycling services.
Environmentally Friendly
Our x-ray waste destruction services provide reliable, secure and high environmentally-friendly.
Certification
All uor services come with a Certificate of Destruction for your records
Collection
Book with our friendly team. We arrive on the scheduled date to collect your materials.
Disposing of X-ray & Plastic card Materials.
Storing old X-rays Materials for a long time and throwing it away could make them worse and start to degrade, which can cause pollution, and as a result, problems in the environment. Here's what you should know before you dispose of this.
X-Ray Films: Disposal
Did you know that X-rays contain silver and highly reactive and flammable material and are probably being disposed of incorrectly?
Unfortunately, around 20% are disposed of incorrectly in Australia. Most people use the council bin to dispose of this material. On the other hand, they are considered private health records. Which means it's time to dispose of them properly.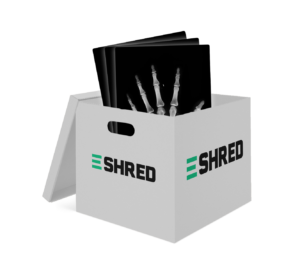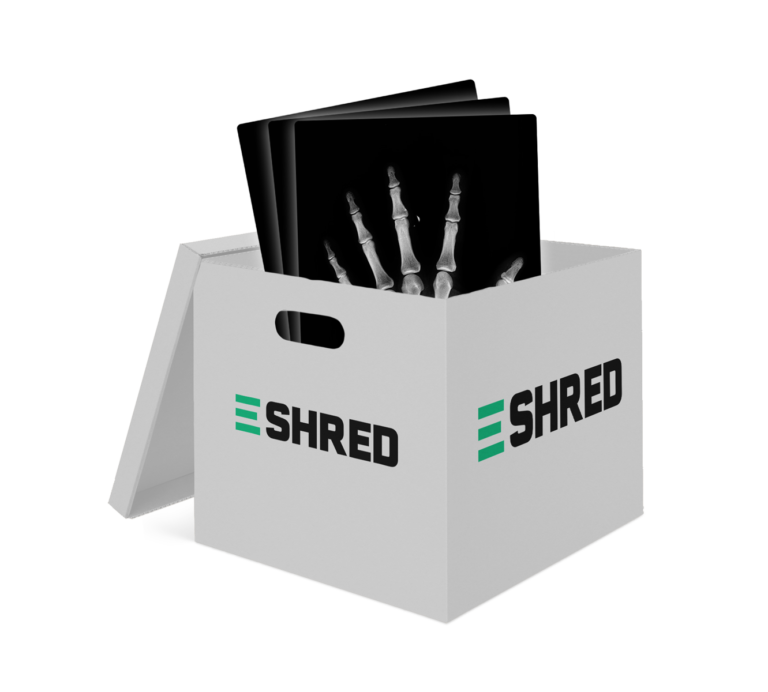 Interested in our X Ray Disposal Recycling Service?
Contact us to find out more about our data destruction services for your organization.