Electronic Waste Recycling
Why is Recycling your E-waste Important?
Australians are among the highest electronic consumers worldwide, we produce more than 650,000 tones of e-waste per year. As we acquire new devices, we accumulate e-waste that usually ends up in landfill, this has become an environmental concern as electronic waste contains hazardous chemicals which, when exposed to the elements, heat up releasing toxins into the air, into the soil, and local waterways.
E-waste Recycling is so important because you help our country environment by decreasing your foot-print, more over recycling your e-waste can significantly decrease the demand for mining heavy metals and reduce the greenhouse gas emissions from manufacturing virgin materials.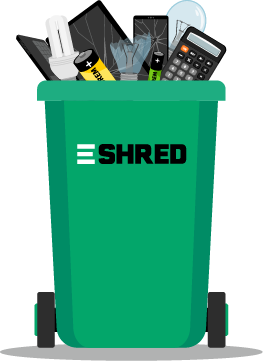 The E-Waste affordable solution
E-SHRED provides electronic recycling and secure electronic disposal services.
No hidden prices
Certificate of Destruction Included
Secure Destruction Guaranteed
Affordable Price only $495 per Bin
E-waste is recycled
Police checked Drivers National Wide
All Our vehicles are tracked all the time
Professional Customer Service
Why Recycling my e-waste with EShred?
E-shred is a secure destruction company, we not only take care of your e-waste but we do it in a securely way. What does that mean?
While othe companies can take care of your e-waste they do not guarante the safety of your data. most electronic waste contains personal information that can be use to commit crimminal activities. Data breaches and identity thefth are are dangerous and can lead to money losses.
Eshred guarantee a secure destruction process that is followed by a e-waste recycling, when you choose us, you can be at peace.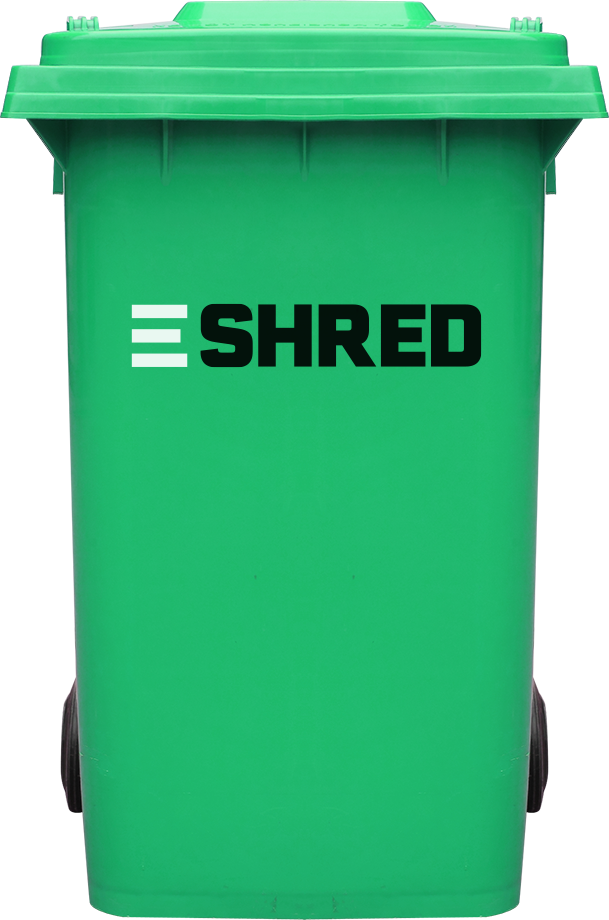 Fees apply to metro and regional areas.
Call to inquire your secure e-waste recycling
Servicing all Australian capital cities, up to 25km from CBD - fees may apply
Contact us to find out more about our data destruction services for your organization.