Are you looking for a secure way to destroy your Electronics and data information in Brisbane?
We have a variety of services that we can offer for your electronic destruction needs
E waste Brisbane. We know how important it is to dispose of your old electronics properly and we want you to be able to do so in a secure and environmentally responsible way, with the peace of mind and cost-effectiveness your business needs.
Dispose of your old devices could be the difference between success and failure for your business.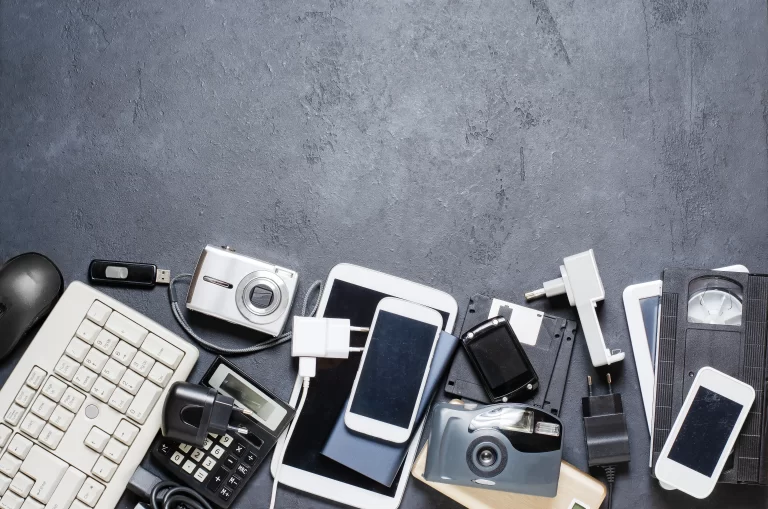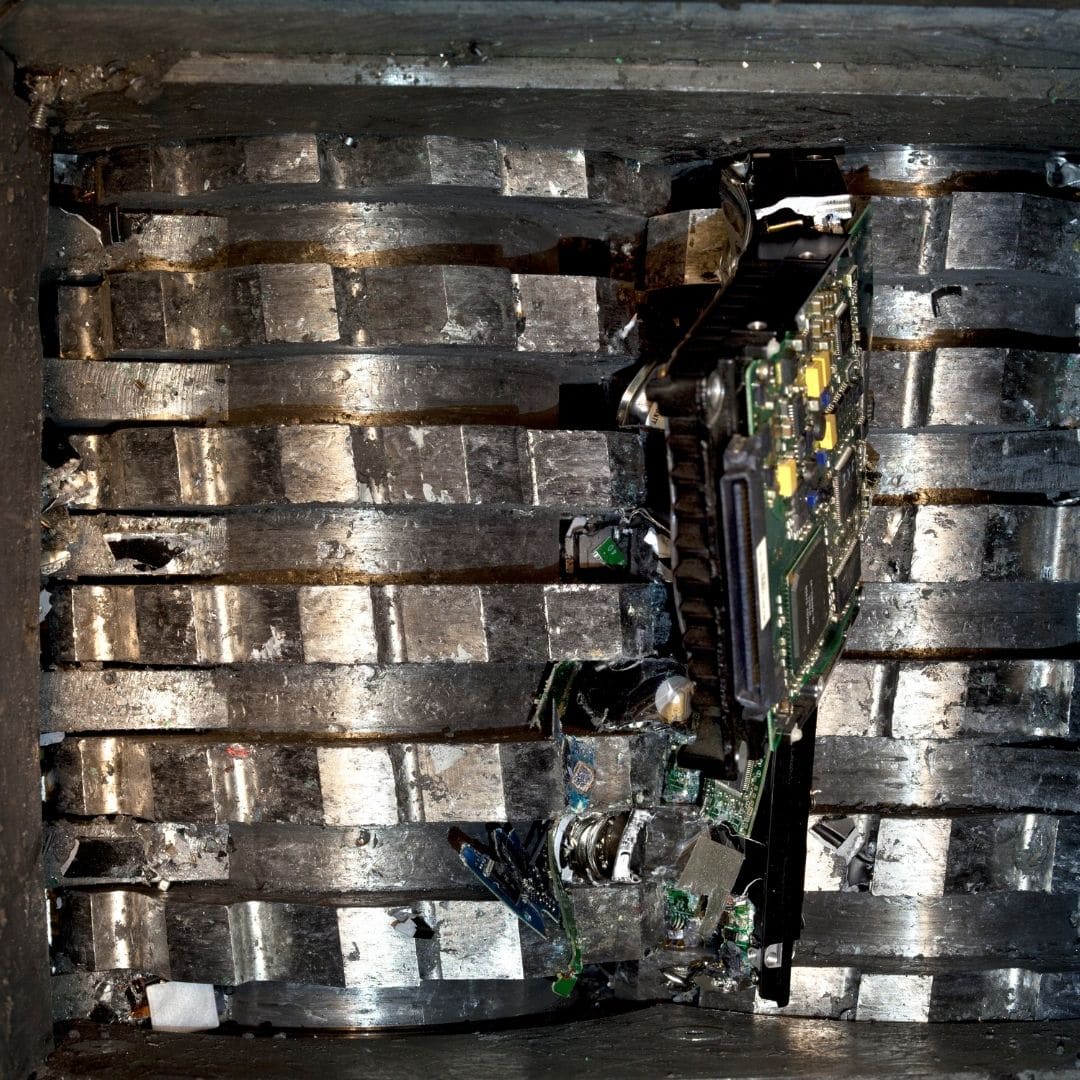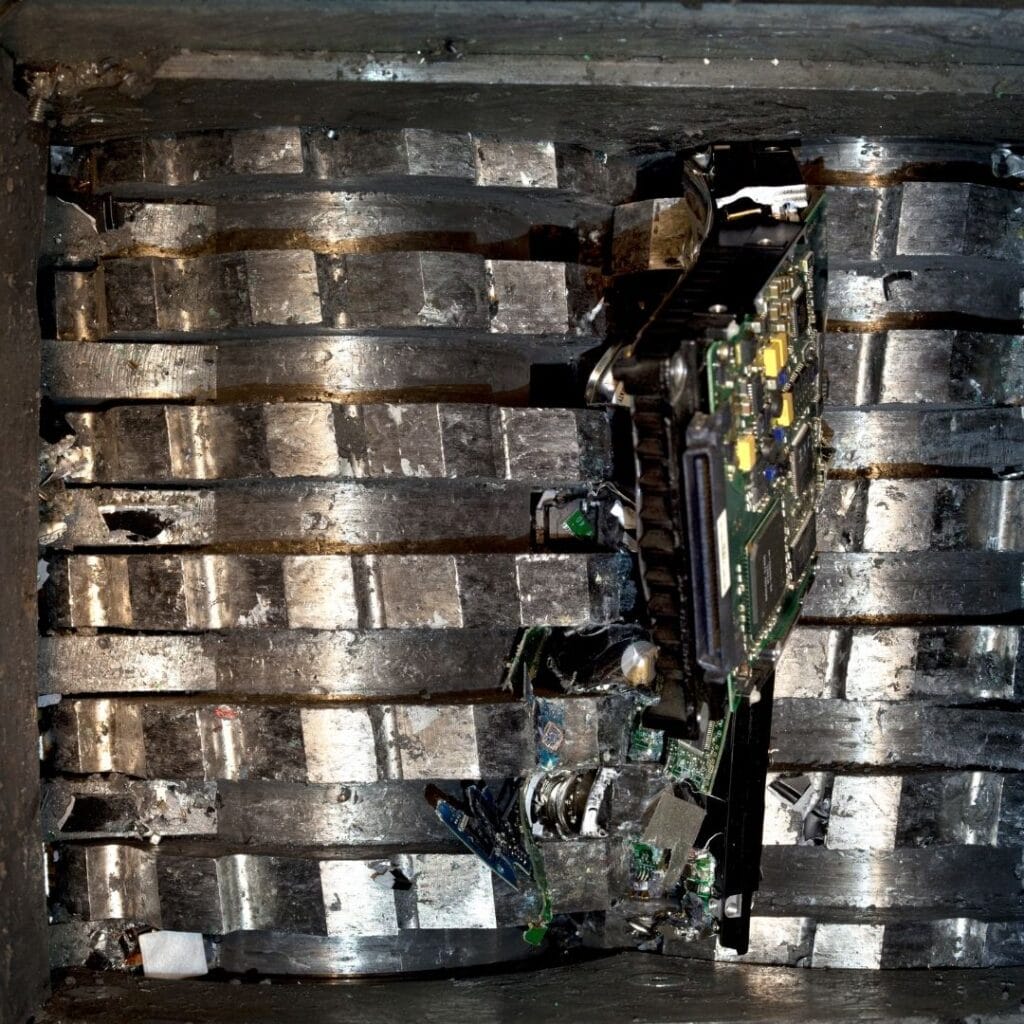 Why choose our e waste destruction Services in Brisbane?
We are committed to securing the destruction of your e waste Brisbane, ensuring that you can rest assured that everything has been taken care of from start to finish.
Scheduled Collection one-off service

All our vehicles are tracked

A certificate of destruction is provided after each service
e waste destruction brisbane / e waste brisbane / hard drive destruction brisbane e waste disposal brisbane
Computers, CPUs and Hard drives are the most common storage medium for businesses, but many don't realize that old hard drive disposal is necessary.
If you're still using an outdated computer or have been running low on space recently then it might be time to make this change so as not to leave your company vulnerable by storing sensitive information outside of secure environments

Order online or call us 1300 629 875 , once you have placed your order we will contact you to confirm delivery date 
Drivers collect the Bins and transport to our secure destruction centre. For your convenience, all our vehicles have GPS tracking.
You e waste bin will be transported to our secure facilities to be securely destroyed.
Once the electronics are shredded it is recycled, contributing to the circular economy.
Electronic devices can be recycling or destroyed. Above all, this material can not be thrown away in household or office bins. Let us help you with this activity. We are experts in the disposal and destroyed services. 
EShred provides optimal shredding and e-waste destruction services throughout Brisbane in metropolitan and regional areas. Therefore, all our processes are reliable, secure and most importantly, environmentally friendly.
No Contracts | No Accounts | Accredited Drivers
Our Services in Brisbane in Metropolitan and Regional areas:

Our customer service team will be happy to answer any questions you may have about our e-waste destruction services in Brisbane. We will provide you with a quote based on your needs.
EShred provides optimal shredding solutions. Therefore, all our processes are reliable, secure and, most importantly, environmentally friendly.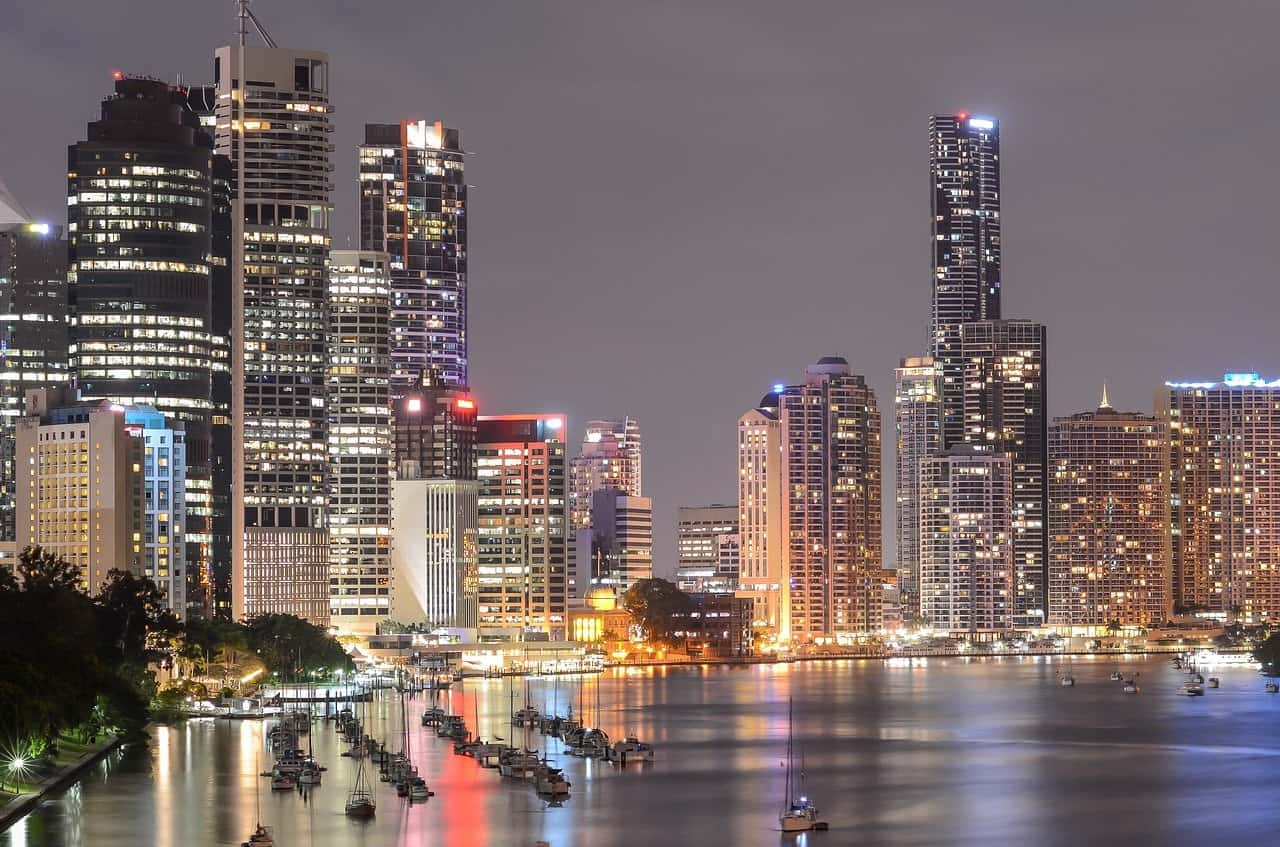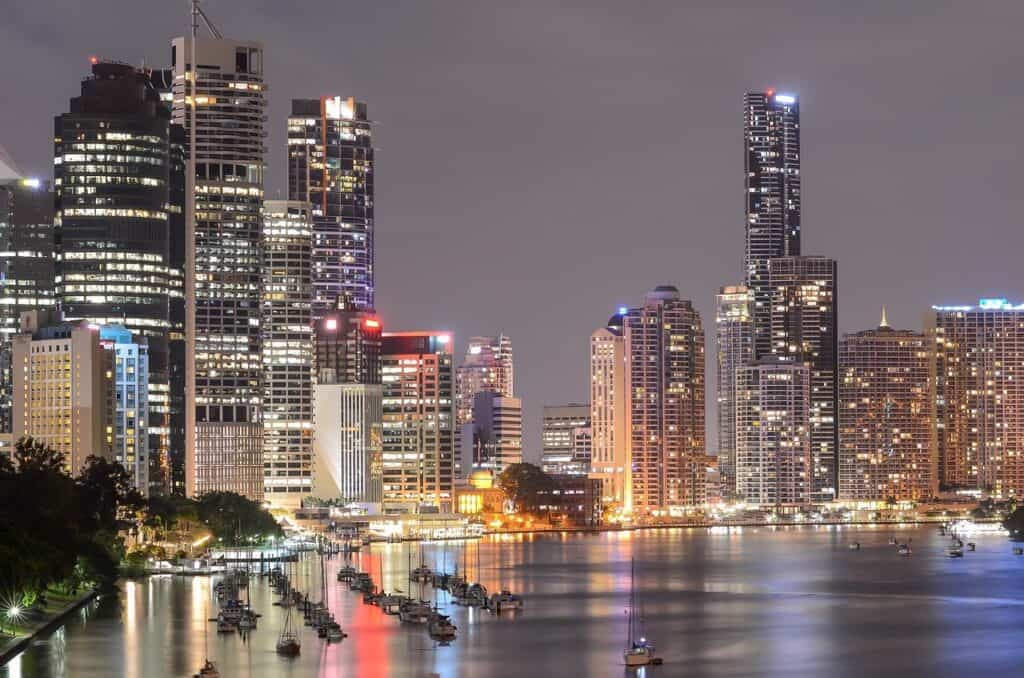 Interested in our E-Waste Service in Brisbane?
We provide a secure and reliable collection of all your shredding items throughout Brisbane. Call us at 1300 629 875 to know if we service your area. Additional fees may apply for Regional areas. Just look at the list bellow
Areas we serve in Brisbane
City of Brisbane
Inner suburbs

Northern suburbs

Southern suburbs

Eastern suburbs

Western suburbs

Moreton Bay suburbs
Regional Areas:
Ipswich

Logan

Redland and

Moreton Bay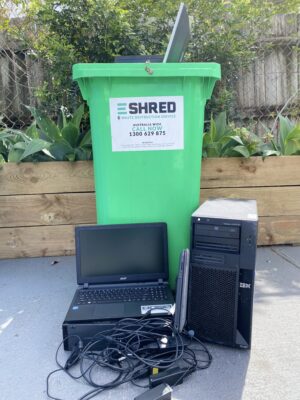 Disposing of Electronic Materials, the Environment Problem.
Storing old electronic equipment for a long time and throwing it away could make it worse and start to degrade, which can cause pollution, and as a result, problems in the environment. Here's what you should know before you disposing of any electronics.
What is E-Waste
It is electrical or electronic equipment that has been discarded at end-of-life. This includes items that are working or damaged, and they are thrown away in a landfill. Consequently, it is especially very dangerous, and as a result, the toxic chemicals affect our environment.
What kind of devices or materials are colected?
Currently, we are asking about what kind of device can be recycling o destroyed. For example, if light bulbs are one of them. The following list helps you to clarify:
Cameras & Photographic equipment

Business Imaging equipment, cartridges & consumables

Consumer Electronics eg. TVs, VCR & DVD players

Portable devices eg. Two-way radios, pagers, MP3 players

Game consoles, electronic toys, hobby equipment

Storage media eg. tapes, discs, memory sticks

LCD/FLAT/CRT Monitors

Copiers, Printers, Scanners, Fax machines

Laptops/PC/Desktop/Tower Servers

Cabinet Servers

Mobile phones, desk landlines and phone accessories

Computer equipment and accessories e.g. cables, webcams.

How do you dispose e waste?
Most electronic devices contain toxic materials that include beryllium, cadmium, mercury, and lead.
Indeed, choose a better plan to dispose of and recycling these materials has considerable benefits to our environment.
Learn more.
6 Ways to safely dispose of electronic waste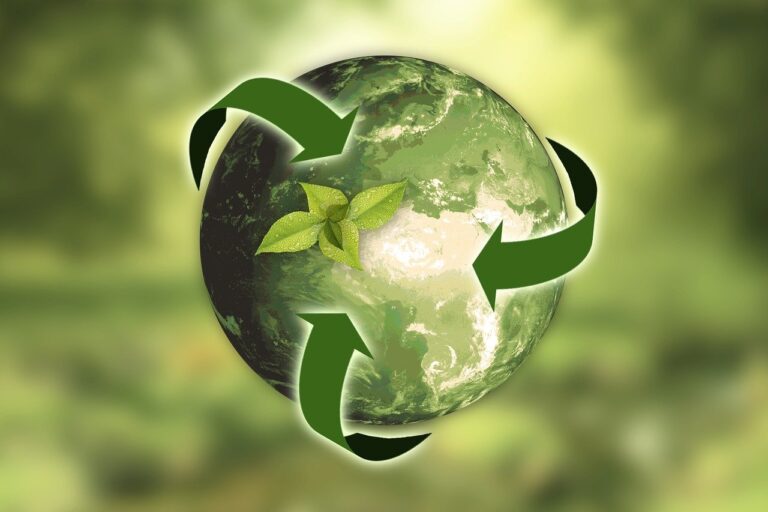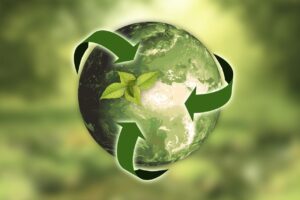 Certification of Destruction
It's the way to protect you, especially as companies have an ethical obligation to dispose of confidential information properly.
In other words, the compliant destruction of Australian Government information is recommended.
Some companies offer shred services without certification. For this reason, once your materials have been securely shredded & destroyed, we will be emailed an official Certificate of Destruction for your records, with the guarantee that all our processes are secure and reliable.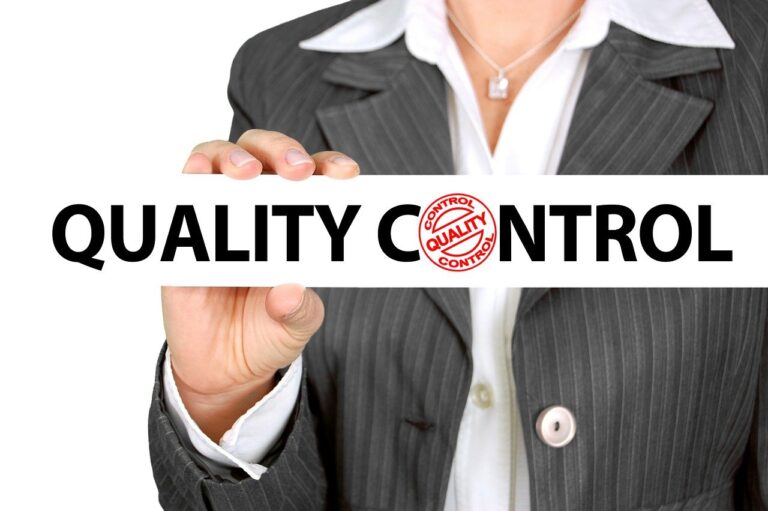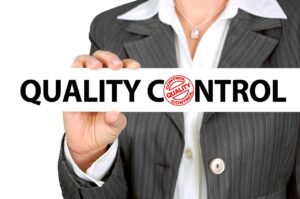 COMPUTER RECYCLING BRISBANE / E-WASTE RECYCLING BRISBANE / CLOTHES DESTRUCTION
Our customer service team will be happy to answer any questions you may have about our e-waste destruction & Document Shredding Services in Australia. Call Now and Get a Quote today: